<![CDATA[
Mike Nova's Shared NewsLinks
2:08 PM 4/15/2016 Headlines: John Kerry says Russia fighter jet encounters with USS Donald Cook could have been a shoot-down CBS News | Five Rapid Results from Putins Call-in Marathon | News | The Moscow Times
---
Russian Forces Remain Heavily Involved in Syria, Despite Appearances The New York Times
---
Russian attack helicopters replaced jets as Russia operates a secretive war in its effort to influence the political outcome in Syria.
Source: Russian Forces Remain Heavily Involved in Syria, Despite Appearances – The New York Times
Candidates Make Their Case at U.N.
---
Candidates for secretary general of the United Nations pitched themselves before the General Assembly this week.
A Man Of Modest Means? Putin Says He Made Just $133,000 In 2015
---
Kremlin opponents and Western officials have long accused Russian President Vladimir Putin of using his power to accrue massive wealth and lavish real estate, including a sprawling Black Sea estate widely referred to as "Putin's Palace."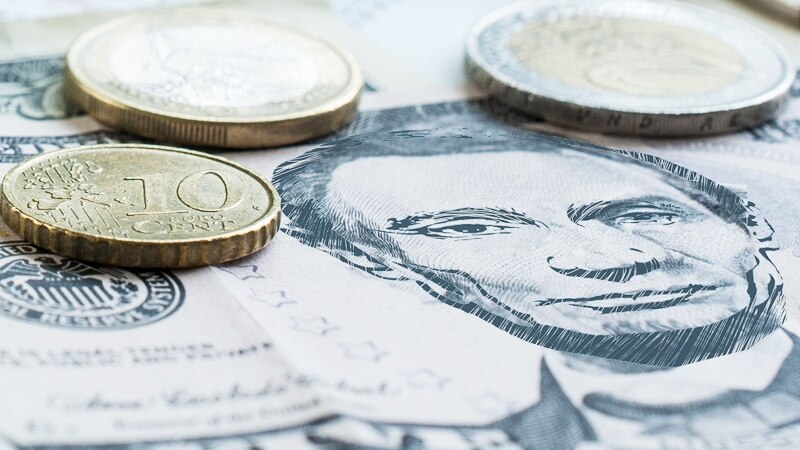 Russian Forces Remain Heavily Involved in Syria, Despite Appearances
---
Russian attack helicopters replaced jets as Russia operates a secretive war in its effort to influence the political outcome in Syria.
April 15, 2016
---
A look at the best news photos from around the world.
Sanders, Clinton Battle in New York Democratic Debate
---
Democratic presidential candidates Vermont Senator Bernie Sanders and former Secretary of State Hillary Clinton held a contentious debate Thursday night in familiar territory  Brooklyn, New York ahead of Tuesday's very important New York primary. The two had a sharp exchange in which they questioned each other's judgment. Sanders, who in recent weeks said he does not believe Clinton is qualified to be president, Thursday said that he accepts that Clinton has the qualifications, but questioned her judgment. He pointed to her support for the war in Iraq and her acceptance of campaign funding from banks and firms on Wall Street. Clinton accused the Sanders camp of churning out lies about her. Clinton said the people of New York voted her for the Senate twice and President Barack Obama named her secretary of state. She has the judgement, she says, but stressed what she says is Sanders' weakness on foreign policy issues. She called Sanders' concentration on her accepting large contributions from Wall Street a "phony attack." Both agreed that banks regarded as too big to fail are a risk to the economy and should be broken up. But they angrily squabbled over raising the federal minimum wage, literally shouting over one another. Christopher Faricy, assistant professor of political science at Syracuse University, said the debate took the tone that the state of New York is known for. "They were aggressive, loud, there was sarcasm. So if you didn't know it was in New York, you could kind of tell from the tone," said Faricy. Both candidates have deep ties to New York. Sanders was born in Brooklyn 74 years ago and still retains his distinctive regional accent from the area. Clinton represented the state as a U.S. senator from 2001 until 2009. Both candidates have large followings in New York, but polls going into Thursday night debate show Clinton with a double-digit lead over Sanders statewide, with at least one giving her a 17 point advantage. She also has a large lead in the delegate count. Faricy said the candidates did little to break new ground during the debate. Clinton shone on foreign policy questions, he said, while Sanders fared better on domestic issues, such as economic inequality and universal health care. Faricy noted that domestic issues are the ones voters tend to pay more attention to, because those are the ones that affect them more personally — through their families, jobs, or bank accounts. "Usually, domestic issues win the day. Foreign policy is more complex, it doesn't have an immediate impact on a lot of people's lives. So people usually vote on pocketbook issues," he said. Sanders has won seven of the last eight Democratic primaries and has been courting minorities and young voters looking to keep the momentum going.
Polish Minister Says Russia More Dangerous Than Islamic State
---
Poland's foreign minister has said that Russia is an "existential threat" to European countries and is more dangerous than the Islamic State.
Керри заявил "решительный протест" по инциденту с эсминцем США – РИА Новости
---
Iran's Soleimani in Russia for talks on Syria, missiles: sources – Reuters
---
Puerto Rico default bill on life support
---
GOP leadership were hopeful that Rep. Sean Duffy, who is pictured above, and Rep. Rob Bishop would be able to make the case that the bill is not a taxpayer funded bailout of Puerto Rico and that a restructuring of debt under the proposed bill is the best chance to prevent such catastrophe. | AP Photo
A Republican compromise with the Obama administration to ease Puerto Rico's debt crisis unraveled on Friday as a divided GOP conference forced leaders back to the drawing board. A GOP huddle on Capitol Hill started out as a sales pitch, a chance for House leadership to educate its conservative members on a Puerto Rico debt relief bill. But by the end of Friday's House Republican conference meeting, it was clear the current version of the bill was on life support. If they want to resuscitate it, GOP leaders have got some work to do and they've got to do it fast — the island nation faces a default at the end of the month. Story Continued Below House GOP leaders are struggling to get their conservative colleagues to support a rescue bill that would prevent the Caribbean island from defaulting on its $73 billion in bond debt. Many in the conference feared the package would be rebranded as a bailout — a particularly sensitive topic given that it's election season — even as several outside groups opposed to the bill have already started calling it exactly that. That's why leadership convened Friday's meeting, hoping the bill's backers — Rep. Sean Duffy (R-Wis.) and Natural Resources Chairman Rob Bishop (R-Utah) — would be able to make the case that this is no taxpayer funded bailout and that a restructuring of debt under the bill is the best chance to prevent such catastrophe. "Lot of members hadn't heard about the issue, what the challenge is, or what's going on and different ideas" to fix it, said Majority Leader Kevin McCarthy (R-Calif.) as he exited the meeting. "That's why Speaker Ryan did this. We had a conference just to talk about policy ideas and where to go." But as conservatives trickled out, it was clear that many were still a long way from 'yes' — and even the bill sponsors acknowledged they're going to have to rewrite tweak the bill to muster more Republican votes. "Despite the fact that we've been told this isn't a bankruptcy, it looks, smells and walks like a bankruptcy," said Rep. John Fleming, (R-La.), a conservative member of the Natural Resources Committee, which oversees Congressional action on debt restructuring for Puerto Rico. "I think there are a lot of people who are not ready to vote for this bill." The impasse is testing Speaker Paul Ryan. In December the Wisconsin Republican promised to shepherd a bipartisan package by the close of the first quarter of the year. Bishop drafted and introduced a bill, with input from the Treasury Department and leadership on both sides, in the hopes of meeting that timetable. They'd planned a markup earlier this week but were forced to adjourn when it became obvious few on the panel would support the fix. With Democrats also playing hard to get, so far refusing to back the legislation because of concerns over the power it would give to a restructuring board and an optional reduction of the minimum wage for Puerto Rico in a year when they're actively seeking to raise it elsewhere, Ryan finds himself in a pinch as he tries to muster enough votes while balancing objections from both sides. Though leadership on both sides of the aisle remains uncharacteristically complimentary of their counterparts, there are signs that they're laying the groundwork to blame the other side if a deal can't be reached. "Unfortunately as the majority leader and I both know there was a failure in committee this to move the bill forward," Minority Whip Steny Hoyer said on Thursday. "[the committee] postponed the vote on it because Treasury was still negotiating," with Democratic members of the Natural Resources Committee, McCarthy responded during his weekly colloquy on the House floor with Hoyer. Without congressional action, or a major shift in funds and attitude on the island, Puerto Rico's government bank will default on $422 million on May 1. This reflects a recent change in deadline, quickly implemented by Puerto Rico after Gov. Alejandro Garcia Padilla declared a moratorium on debt payments. Previously, a default was expected July 1, when the island owes $2 billion across various bond classes. Despite the looming deadline, Friday's session turned into more of a listening session for concerned members than an effort to sweat out holdouts. "We came into the week with sort of, 'here's the bill, take it or leave it,' and we're leaving the week going, 'Ok, we recognize that the body has some concerns about it, what are the ideas on how to fix it, what are the ideas about how to do something different?'" said conservative Rep. Mick Mulvaney (R-S.C.) of leadership's approach. Reps. Sean Duffy and Bishop did most of the talking, presenting details on the bill and answering member questions, while Ryan only gave brief remarks at the onset, according to a source in the room. "We had a good family conversation about what this is and what it isn't…. it's a complicated issue that people want to understand," Duffy said. Rep. Raul Labrador, an Idaho Republican from Puerto Rico, said "there is a lot of misinformation, so I'm glad we had the meeting." "There are a lot of people saying a lot of things about this bill that are false — there is nothing in this bill that is a bailout," he said, even as he acknowledged that he is not yet committed to the bill himself. "It's imperative we have more meetings on this." Rules Chairman Pete Sessions (R-Texas) snarked that such members should be more educated after the meeting: "Rob Bishop and Sean Duffy did a great job not only to defend their product but to defend against people who have opinions that might not necessarily be as sound." Member that were confused before they walked in, he added, "should not be now. This is why they have two ears." Still, even as many members already opposed to the bill have come around to the fact that the measure isn't a bailout, concerns remain. Rep. Bill Flores, chair of the conservative Republican Study Committee, for example, ticked off a bunch of his concerns in the hallway Friday, saying he's waiting to see the next draft of the bill before he makes any commitments. "There's a level of urgency, but the speaker wants to get it right, not get it quickly," the Texas Republican said. "It probably would have been better to have the policy conference first," before they took it to a committee markup. "I would suggest to you the sort of thing that Donald Trump did back in the days when he got into financial trouble is the best way to go," Fleming suggested as a possible remedy for Puerto Rico. He did not seem to realize that Donald Trump famously declared bankruptcy for his companies
four times
. The bill's backers realize they have to rewrite the bill, telling reporters they'll be making tweaks to areas they won't yet highlight publicly. "There will be some changes to it, so we'll probably just redraft the entire thing," Bishop said. "It won't be a major change, it won't be a major rewrite. There are some things that the administration hasn't agreed to that may be in there, at this stage in the game, they'll just say it's too late." When asked if Democrats' willingness to pin an early failure on Ryan added pressure to get something done, Rep. Cathy McMorris Rodgers, the No. 4 House Republican, responded simply: "Oh we're just getting started on this one."
Podcast: All Circuses, No Bread
---
Russia's longest-running reality show was a bit of a flaccid flop this year. Listen to The Power Vertical Podcast to find out why.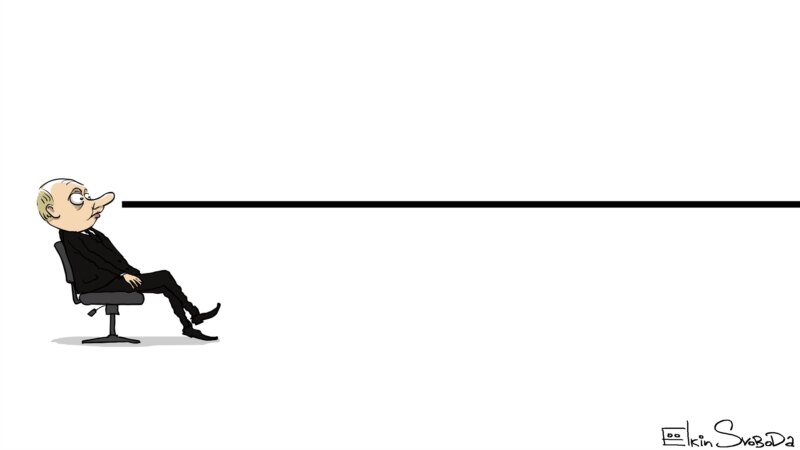 Germany Authorizes Prosecution of Comedian at Turkeys Request
---
Germany opened the way to the possible prosecution of a TV comedian who mocked Turkeys president, but it is up to the courts to decide whether any criminal act was committed.     German Chancellor Angela Merkel announced Friday that her government will grant a Turkish request for the prosecution of Jan Boehmermann after he recited a crude poem about Turkey's president, despite "diverging opinions" within the German ruling coalition.   The federal government has examined this request. The Foreign Office, the Justice Ministry, the Interior Ministry and the Chancellery took part in this review. There were diverging opinions between the coalition partners CDU (Christian Democratic Union) and the SPD (Social Democratic Party). The result is that in the present case the federal government will grant its approval," Merkel said. Last week Ankara sent a letter to the German Foreign Ministry demanding the prosecution of Boehmermann for insulting a foreign head of state, which under a German law requires the government's action. Merkel also announced that Germany would abolish that section of the criminal code by 2018. Boehmermann read a poem on ZDF television poking fun at Turkish President Recep Tayyip Erdogan. Later, ZDF withdrew the passage from its archives and argued that it did not break the law.
Kremlin Apologizes to German Newspaper for Wrongly Tying It to Goldman Sachs
---
President Vladimir V. Putin misspoke when he said Süddeutsche Zeitung, which published reports about the Panama Papers, was owned by Goldman Sachs.

Power Vertical Podcast: All Circuses, No Bread – April 15, 2016
| | |
| --- | --- |
| | mikenova shared this story from The Power Vertical – Radio Free Europe / Radio Liberty. |
---
None
In Russia, doctors can harvest organs without consent – NOLA.com
---
Five Rapid Results from Putin's Call-in Marathon
---
For hapless officials across Russia, President Putin's annual call-in marathon is a wake-up call like no other.
Russia controls this strategic slice of territory in the heart of NATO-allied eastern Europe – Business Insider
---
Kremlin Propagandists Claim Browder Complicit in Magnitsky Death
---
Page2RSS
John Kerry says Russia fighter jet encounters with USS Donald Cook "could have been a shoot-down" – CBS News
---
MIAMI
— Under U.S. military rules of engagement, the
Navy ship that Russian military jets buzzed
in the Baltic Sea this week could have opened fire, Secretary of State John Kerry said Thursday. The guided-missile destroyer USS Donald Cook reported that pairs of Russian Su-24 attack planes made numerous close-range passes on Monday and Tuesday. The planes appeared to be unarmed. On at least one occasion, an Su-24 came within an estimated 30 feet of the Cook, which was in international waters about 70 nautical miles from the Russian enclave of Kaliningrad.
Russia is defending its actions after warplanes carried out a "simulated attack" in the Baltic Sea. The Russian jets repeatedly buzzed dangerousl…
The Cook did not respond except to unsuccessfully query the Russian pilots by radio. In remarks to CNN Espanol, Kerry condemned the Russian actions and said that "under the rules of engagement" it "could have been a shoot-down." In all cases, a military commander has the authority to defend his or her ship, plane or other unit. The commander is expected to use his or her best judgment to determine whether the ship faces an imminent threat. White House spokesman Josh Earnest said the U.S. has raised its concerns through its military defense representative at the U.S. Embassy in Moscow. CBS News senior national security correspondent David Martin reported that the U.S. would likely file a diplomatic protest with Moscow, but Russia will have made its point; it resents the U.S. operating so close to Russian territory and intends to push back.
Russia is dismissing criticism over an incident where Russian warplanes buzzed a U.S. Navy ship in the Baltic Sea. The Pentagon claims the warpla…
Russia's defense ministry
rejected the complaints
on Thursday, insisting that its pilots adhered to all international rules and acted safely and within Russia's rights. Maj. Gen. Igor Konashenkov, spokesman for the Russian defense ministry, said Thursday that the pilots of Russian Su-24 jets saw the ship and turned back "while using all measures of precaution." Konashenkov said he was baffled by what he described as the "distressed reaction of our American counterparts." "The principle of freedom of navigation for the U.S. destroyer, which is staying in close proximity to a Russian naval base in the Baltic Sea, does at all not cancel the principle of freedom of flight for Russian aircraft," Konashenkov said. Evelyn Farkas, a former Russian policy expert for the Pentagon, told CBS News, however, that the fly-bys were undeniably "dangerous behavior" on Moscow's part.
Russian jets buzzed a United States warship in the Baltic Sea in "simulated attack patterns," coming as close as 30 feet away from the ship. The …
"They're playing with fire here," she said. "I'm sure that U.S. ships and other non-Russian ships have been just as close in the past. And even if they haven't, again, they're in international waters; there's nothing provocative about what we're doing. Unlike the Russians, we actually telegraph very transparently what we're doing." The U.S. European command said the Russian planes buzzed a U.S. ship multiple times Monday and Tuesday in what the U.S. officials described as an unsafe and unprofessional manner. The U.S. European Command statement on Wednesday said officials were using diplomatic channels to address the matter. "It may have been in international waters and therefore may not be any violation of international law, but it is still irresponsible behavior," said NATO Deputy Secretary General Alexander Vershbow, a former U.S. ambassador to Russia.
New York Post endorses Trump for president – YouTube
---
Published on Apr 15, 2016
Arizona state treasurer and Trump campaign chair Jeff DeWit reacts to editorial
9:42 AM 4/15/2016 – When will Russia break?
---
"This card the inculcation of pride that Russia is again a great country is the largest, maybe the only, one in the Kremlin deck and will need to be played again and again. In a recent essay, Robert Kaplan 
observes
 that Putins foreign policy must become more creative and calculating the more chaos he can generate abroad, the more valuable the autocratic stability he provides at home will appear. Whether or not the Russian president really does hate the West, his survival depends on acting as if he does…
A European destiny was the subtext of Mikhail Gorbachevs attempt to open up the Soviet Union in the late 1980s. It sustained, fitfully, the government of Russian President Boris Yeltsin in the 1990s. It was played with, then decisively ditched, in the 2000s by Vladimir Putin.
Were he to fail, it has a chance of revival. Those who wish it would need courage and strength and support. Were they to fail, wed be deeper in perilous territory than we are now."
"Russia employs a vocabulary of 'soft power' to disguise its 'soft coercion' efforts aimed at retaining regional supremacy," the authors write. "Russian pseudo-NGOs undermine the social cohesion of neighbouring states through the consolidation of pro-Russian forces and ethno-geopolitics; the denigration of national identities; and the promotion of anti-US, conservative Orthodox and Eurasianist values. They can also establish alternative discourses to confuse decision-making where it is required, and act as destabilizing forces by uniting paramilitary groups and spreading aggressive propaganda."
"Они снова (или по-прежнему?) боятся. Только уже не улыбающихся людей с остроумными плакатами. Теперь в списке врагов  все былые «зарубежные партнеры», и едва ли не любой критик власти внутри страны, который, с точки зрения этой самой власти, самостоятельно действовать просто не способен и наверняка управляется «зарубежными партнерами». Эта картина мира так долго вбивалась в головы россиян пропагандой, что люди власти в нее и сами поверили: мир устроен так, как он устроен в России, все продается и все покупается, международные отношения  это игра с нулевой суммой, как в песенке их молодости: «кто-то теряет, кто-то находит», главная задача дяди Сэма  сбросить Путина в Москву-реку, а на его место посадить Непутина. «Путиноцентричность»  это ключ к пониманию той картины мира, которая сформировалась в голове кремлевских людей: они слышат это с экранов российских госканалов (забывая, что сами же в минувшую пятницу давали установку редакторам, какие темы поднять, а какие  затушевать) и читают в «красных папочках»  сообщениях посольств и резидентур, для которых (равно как и для их начальников в Центре) рост угроз, тем более направленных против Хозяина, означает как минимум сохранение финансирования, а удачная борьба с ними  продвижение по служебной лестнице."
http://newtimes.ru/articles/detail/109699#hcq=2AsSrIp
The Early Edition: April 15, 2016
---
Nadia O'Mara

Before the start of business, Just Security provides a curated summary of up-to-the-minute developments at home and abroad. Heres todays news. IRAQ and SYRIA The ceasefire in Syria appeared to collapse yesterday under a surge in fighting between government forces and rebels. [Washington Posts Zakaria Zakaria and Hugh Naylor] The High Negotiations Committee is willing to share membership of a transitional government with members of President Assads government, but not Assad himself, spokesperson Salim al-Muslat told reporters yesterday. [Al Jazeera] Islamic State conducted a surprise attack on refugee camps close to the Syrian village of Dabiq today, forcing residents to attempt to flee across the Turkish border, only to be shot at by that nations troops. The attack came as part of a push by Islamic State to take the highly symbolic Dabiq, believed by the groups leaders to be the pre-ordained epicenter of a clash that will herald an apocalyptic showdown. [The Guardians Martin Chulov and Ian Black] Ongoing clashes between previously allied groups, the Islamic State and al-Nusra Front, have trapped an estimated 5,000 residents of the refugee camp Yarmouk in southern Damascus, Syria. Those inside the camp, which is largely controlled by Islamic State, have requested a temporary ceasefire between the groups to allow access for humanitarian aid, but have yet to receive a response, reports Patrick Strickland. [Al Jazeera]
]]>