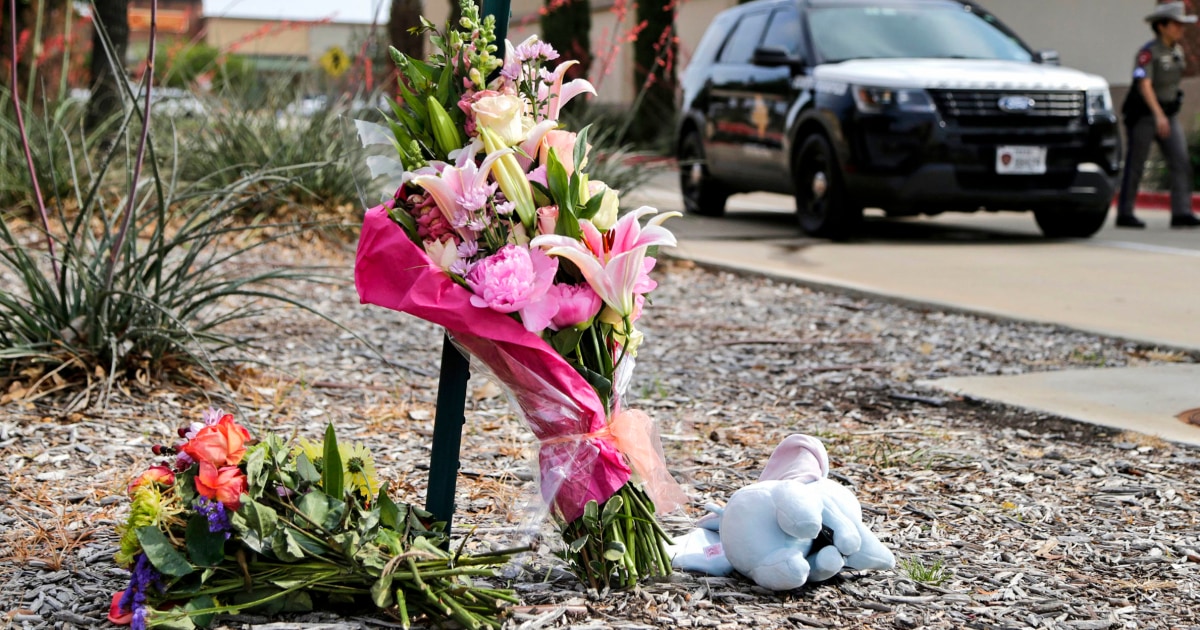 DALLAS, TEXAS – The gunman who killed at least eight people and wounded a half-dozen more at a Dallas-area outlet mall was identified Sunday as a 33-year-old suspected neo-Nazi sympathizer named Mauricio Garcia, two senior law enforcement officials told NBC News.
Garcia was killed after the outbreak of deadly violence Saturday by a police officer who happened to be at the Allen Premium Outlets, some 25 miles north of Dallas, police said.
Garcia, who lived in Dallas, was armed with an "AR-15 style assault weapon," President Joe Biden said.
The slain suspect was wearing a tactical vest and was also armed with a handgun, one of the senior law enforcement officials said.
Follow along for live coverage
More weapons and ammunition was found in his car, the source said.
Also, the law enforcement officials said, Garcia had several social media accounts and appeared to be drawn to neo-Nazi and white supremacist content. He was also wearing, when he was killed, a patch on his chest with a right-wing acronym.
That said, the officials stressed it was still too early in the investigation to ascribe a motive to the mass killing.
It was the second deadliest mass shooting in the United States this year was and the second in Texas in a little over a week.
A next-door neighbor of the suspect, who asked to only be identified as Julie, said she would see Garcia going to and coming home from work every day like clockwork.
"He tried to acknowledge us but seemed a little off," Julie said. "He wasn't somebody you could carry a conversation with."
Still, Julie said she was stunned when she learned Garcia was involved in the mall massacre.
"You could have knocked me over with a feather when I found out," she said.
Another neighbor, Gilda Bailey, said she found three police squad cars parked outside his house when she got home. She said they would not let the gunman's relatives inside the residence and later saw the FBI removing items of some kind from Garcia's home.
"I don't understand what triggered him," Bailey said of Garcia.
Another neighbor said living so close to a suspected mass killer was "chilling."
"Just the thought of living a few houses down from someone who can do this can be a little scary and give you more caution," said Moises Carreon, 52. "I don't know why people want to shoot innocent people for any reason."
Hampton reported from Dallas, Texas. Dienst and Siemaszko reported from New York, Dilanian reported from Washington.