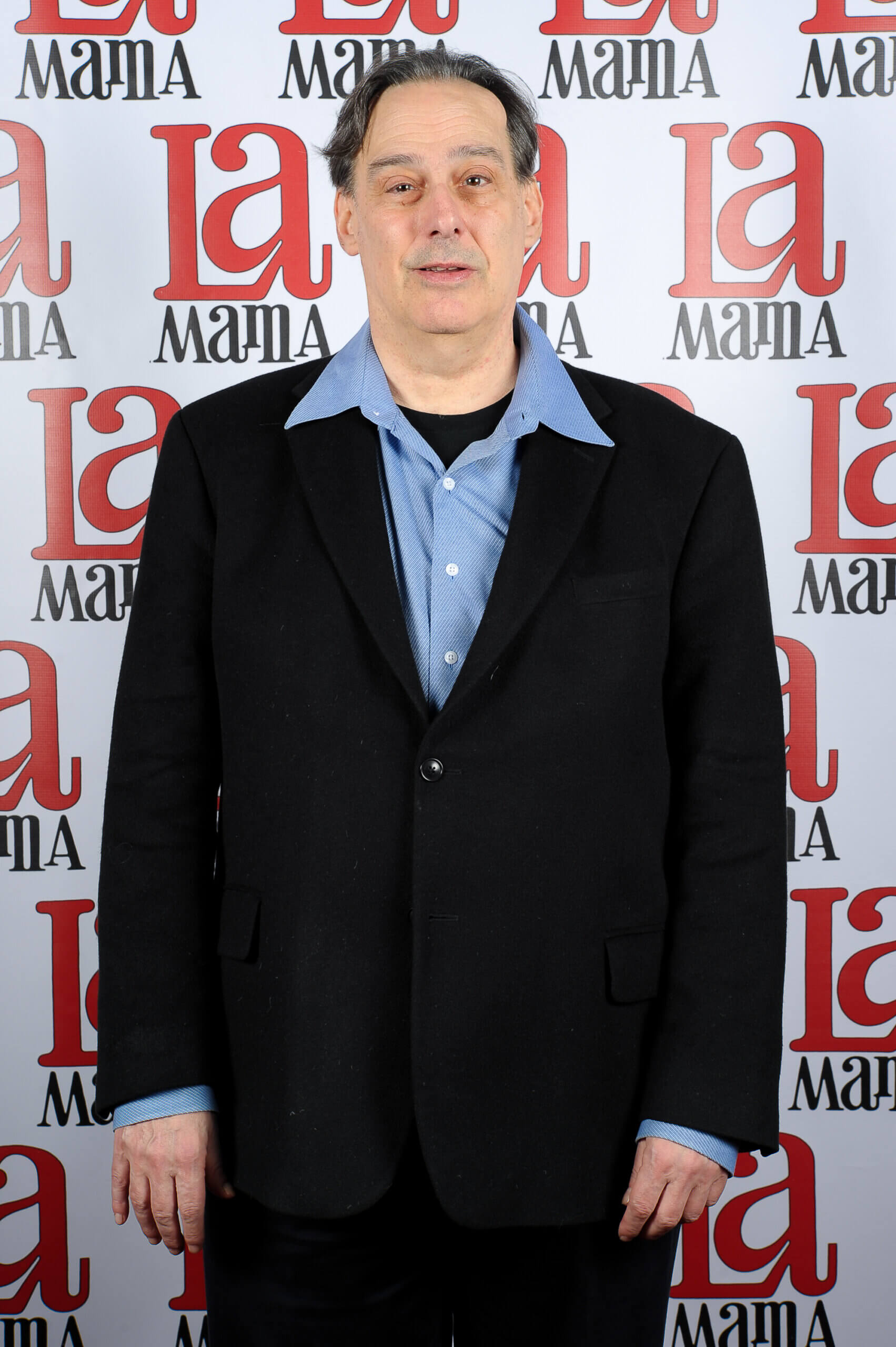 Born in Chicago, the critic and playwright Michael Feingold, who died on Nov. 21 at age 77, parsed Jewish identity over a half-century of productive and beneficent work.
A longtime contributor to the Village Voice and, later, to a number of online outlets, Feingold was twice awarded the George Jean Nathan Award for the year's best work in dramatic criticism. Although the recognition was much merited, Feingold, who shockingly never won the Pulitzer Prize, was presented with an honor named after the critic Nathan, who was seen by some friends and colleagues as an antisemitic Jew who denied his own ethnic background, while expressing disdain for those who celebrated Jewish identity.
Sharing his Obie
Accepting a special citation in 2020 from the Obie Off-Broadway awards for service to the theater, Feingold insisted on sharing it with Jewish friends and mentors who included Jerry Tallmer, a founding editor of the Village Voice, critic Robert Brustein, actor Alvin Epstein, reviewer Stanley Kaufmann, and stage director Gordon Rogoff. Feingold also cited Voice theater editor Ross Wetzsteon, whom he described as "such a quintessential New Yorker that he once wrote an article on how a WASP feels about 'passing' for Jewish."
Characteristically, Feingold thanked creative types alongside critics since he regarded theater criticism as a valid art form in itself. He added that "giving is the central principle of life," while decrying ambient selfishness among political leaders in power two years ago. Of course, the Jewish tradition of tzedakah, or "righteousness," mandates giving as a natural inner instinct, not from any outwardly imposed duty to be charitable. In this way, for Feingold, each theater he entered as a reviewer was like a penny pushke, or tzedakah box, upon which he would lavish time, expertise and attention.
Staging his own versions
So it was no surprise that his own oft-produced versions of musical stage works by German Jewish composer Kurt Weill and poet Bertolt Brecht, including "Threepenny Opera," "Happy End," and "Rise and Fall of the City of Mahagonny," gripped audiences. Less expectedly, in 2007 his version of a rarity, "Israël," a 1908 play by the French Jewish playwright Henri Bernstein was given a public reading in Manhattan.
First staged in New York in 1909 under the title "Israel," Bernstein's play, which Feingold retitled "Among Gentlemen," featured a confrontation between antisemitic French aristocrat and Jewish businessman amidst the turmoil of France's Dreyfus affair. Bernstein somewhat disingenuously claimed: "I simply wanted to have a Jew on the stage — that's all. A Jew is a part of life. I want to portray life. Why should I deprive myself of one of its most stimulating ingredients?"
For Feingold, this stimulating ingredient also motivated his translation of "Andorra" by the Swiss author Max Frisch. Presented off-Broadway in 2002, this play addressed the subject, as the non-Jewish Frisch explained to his publisher in 1961, of so-called "half-joking antisemites — in other words, it deals with the millions who made it possible (speaking schematically) for Hitler not to become a painter."
Set in a mythical country, "Andorra" recounts persecutions inflicted on a young man because he is Jewish, yet when the protagonist is informed that in fact he is not really Jewish, he refuses to abandon his onetime identity. As a series of townsfolk express varied aspects of antisemitism, a cumulative sense of historical context for the Holocaust becomes clear.
Yiddishkeit
This constant awareness of genocide juxtaposed with the positive, creative aspects of Yiddishkeit enlightened Feingold's criticism. The Nathan Award committee was particularly impressed by a February 2014 article celebrating the lesser-known achievements of lyricist Sheldon Harnick, co-creator of "Fiddler on the Roof."
Harnick's 2003 musical "Dragons" was adapted from a 1943 play by Evgeny Schwartz, a writer of Russian Jewish origin who encountered censorship problems in the USSR when authorities decided that instead of being a satire against Adolf Hitler, as it purported to be, "Dragons" was anti-Stalinist.
As early as 1973, Feingold pointed out that a quest for social justice exemplified by the avant-garde director Joseph Chaikin, born in Brooklyn, may have been due to his Orthodox Jewish upbringing. Decades later, Feingold astutely untangled complexities related to theater and modern Jewish experience, after a December 2018 incident in Baltimore at a performance of "Fiddler on the Roof." An audience member caused a near-panic by shouting "Heil Hitler! Heil Trump!" This occurred less than three weeks after the antisemitic terrorist attack on Pittsburgh's Tree of Life – Or L'Simcha Congregation synagogue.
Hatred past and present
Weighing the different resonances of hatred, past and present, against Jews and alluding to abuse suffered by Weill and Jewish performers of his music in Fascist Europe, Feingold offered a learned panorama of powerful coherence. Similarly, in a 2020 column exploring the delights of "To Be or Not to Be," the 1942 screen comedy by the German Jewish director Ernst Lubitsch, Feingold described the fragile balance of a Polish theater troupe on the eve of the Second World War:
"We note that a bit player with a Jewish look and a Jewish name, Greenberg (Felix Bressart), dreams of playing Shylock, one of whose most famous passages he delivers. And we note, quietly underscoring the reality of ethnic dissensions in Poland, that he tells one of the company's hammier principals (Lionel Atwill), 'What you are I wouldn't eat.'"
Critiquing 'The Producers'
Particularly lauding the star performance by Jack Benny (born Benjamin Kubelsky), Feingold diagnoses in Lubitsch's artistry a "fluffy, funny surface and a lethal dark abyss at its center." By contrast, in his 2001 review of the Mel Brooks musical "The Producers," Feingold notes how, unlike Lubitsch, Brooks failed to offer any serious evocation of the subject matter.
On the contrary, Feingold wrote, Brooks' Nazis "are indeed just silly showbiz Nazis; it's always been one of ['The Producers'] less rational jokes that Franz Liebkind, the pigeon-raising author of 'Springtime for Hitler,' doesn't notice the overt Jewishness either of producers Bialystock and Bloom or, where musicals are concerned, of Broadway itself."
Despite his preoccupations, Feingold was no pushover for all Jewish themes, regardless of the subtlety of their setting. In the same article as his "Producers" critique, Feingold also reviewed a new staging of Arje Shaw's drama "The Gathering," about three generations of a Jewish family. He concluded that it was a "shrill, muddleheaded script."
"If every Jewish play were like this, I'd become a Lutheran," he concluded.
Even in acclaimed works such as Tony Kushner's "Angels in America," Feingold identified "barren patches" in the text, despite the added timeliness of a 2018 revival: "If Roy Cohn, the daimon whose spewing hatred energizes so many of Kushner's scenes, were to come back as a revenant today, he would scarcely have time to vilify the barely remembered Ethel Rosenberg. He would be too busy pointing with pride at his prize mentoree: that walking disaster, our current commander in chief."
Feingold's historical awareness, good citizenship, and erudition, may have been the most Jewish aspects of his achievement, long to be relished by theater mavens.
The post Michael Feingold was a critic with the rarest of qualities — charity, sensitivity and a gift for playwriting appeared first on The Forward.