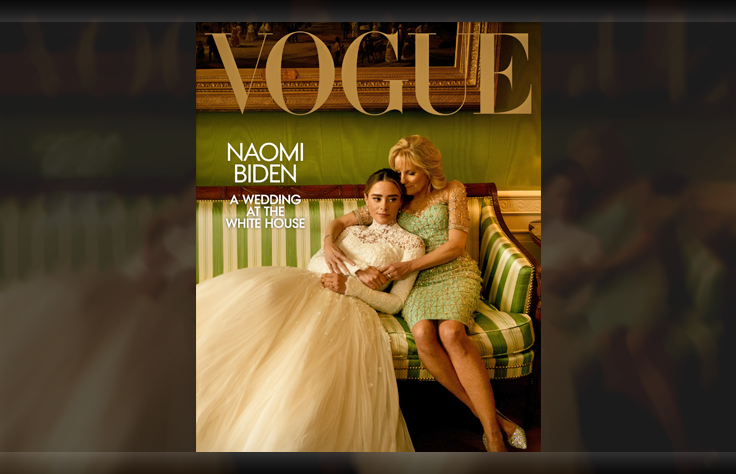 What happened:
Hunter Biden's legitimate daughter Naomi got married last week at the White House, which also happens to be her primary residence.
Why it matters:
White House press secretary Karine Jean-Pierre told reporters the "private" "family event" was "closed to the media." That was a blatant lie.
Three days after the wedding, Vogue magazine published an exclusive feature on the White House wedding along with a number of exclusive behind-the-scenes photographs of the bride.
Vogue, which is edited by Democratic megadonor Anna Wintour, typically pays for exclusive rights to photograph celebrity weddings.
What they're saying:
• The White House claims Vogue wasn't there on the actual wedding day. The magazine was simply invited to do a "wedding" photo shoot at the White House sometime beforehand.
• "The bride and groom could have chosen a private space to hold a private wedding," wrote NBC News correspondent Kelly O'Donnell. "Using the White House, which belongs to the American people, gives this event a public component and thus the WH press should have been approved to cover a portion of the event for historical record."
The bottom line:
Demanding privacy for a "family event" while inviting a Democratic donor's magazine to take photographs is a bold move indeed. But the Bidens clearly have no shame when it comes to cashing in on public office.
Naomi's father is under federal investigation for using the family name to get rich off shady international business deals and has been selling awful paintings to "anonymous" buyers for hundreds of thousands of dollars.
As always, it's not really a scandal if a Democrat does it.
The post Naomi Biden's 'Private' White House Wedding Was 'Closed to the Media'—Except Vogue Magazine appeared first on Washington Free Beacon.