This article is part of our morning briefing. Click here to get it delivered to your inbox each weekday.
Old Jewish men offer President Biden advice on his 80th birthday
Old Jewish men have become viral sensations, both individually (see: Larry David, Bernie Sanders) and collectively, with tens of thousands of followers — and millions of likes — on Instagram and TikTok. They're quirky. They're grumpy. They're wise. 
So, who better to consult about the leader of the free world becoming an octogenarian? With Joseph R. Biden Jr. marking the milestone birthday on Sunday, we pulsed a posse of alter kakers about lessons learned, insights gained, hopes, dreams — and their best advice for the commander in chief. Here are some highlights:
"You have to get over the vanity of thinking you are the only person in the world who can do your job, even if you think the world is going to fall apart."
—Tom Freudenheim, 85, retired museum director 
"The journey of life is coming to an end sooner rather than later so are you going to use your time wisely — which you should have been doing all your life."
—Rabbi James Rudin, 88, who was recently knighted by the pope
"In former days, when you were serving the ball and the opposition placed a drop shot across the net back to you, you would run and try to return it across the net. But I think when you are 80, you have to think, 'Let it drop, let it bounce, let it roll.'"
— Bernie Buzgon, 85, insurance lawyer
Claire Danes and Jesse Eisenberg in 'Fleishman is in Trouble.' (FX Studios)
We just binged-watched one of the most Jewish shows on TV: When Taffy Brodesser-Akner's blockbuster debut novel was published in 2019, our Talya Zax declared it "like Philip Roth but feminist." Now, Talya's teamed up with fellow culture maven Irene Katz Connelly — and Irene's skeptical cat — to consider the TV series version of "Fleishman is in Trouble," which debuted last night on FX and Hulu. "I'm not ashamed to admit it satisfies a lot of voyeuristic urges," Irene said. Talya saw "a fun meta text" as well as one scene where she "felt like my body was going to fall apart." The cat had no comment. Check out their conversation ➤
Plus:
"We deserve better haters," writes Shalom Auslander in a satirical new Opinion column about Dave Chappelle, Kyrie Irving and Kanye West. "We've been accused of the same things for thousands of years now. Surely there are new tropes, new conspiracies these guys can think up."
There was a bomb threat at the Jewish school where Pennsylvania's governor-elect sends his kids. Shapiro's Christian nationalist opponent, State Sen. Doug Mastriano, had mocked the school as elitist during the campaign. No one was injured, but the students were evacuated. An official at the Jewish Federation of Greater Philadelphia said the scare was part of a wave of threats targeting high schools — two of which were Jewish — and hospitals in Pennsylvania, Florida, Illinois, Maine, Massachusetts and Ohio.
The Democratic Majority for Israel's political action committee took out a full-page ad in an Atlanta newspaper touting the pro-Israel bonafides of Georgia's Democratic Sen. Raphael Warnock ahead of his Dec. 6 runoff with Republican Herschel Walker. The group plans to target Georgia Jews with digital advertising as well.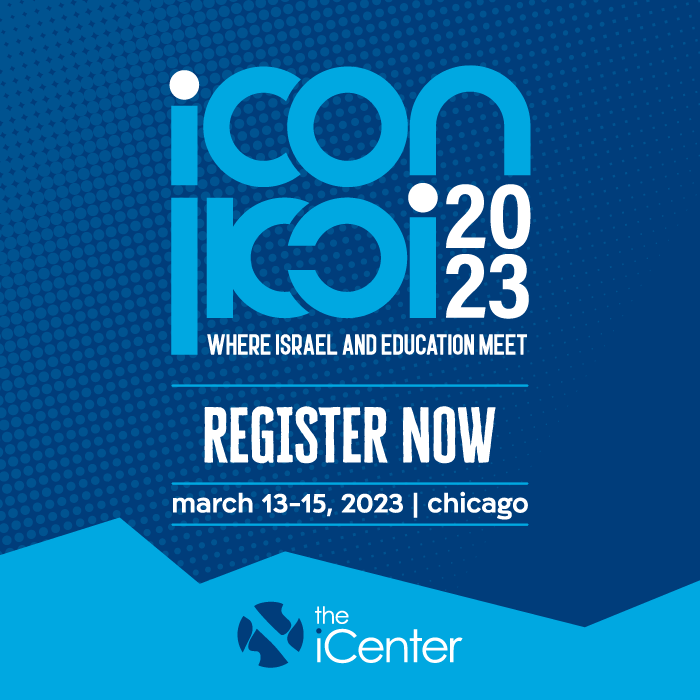 Forwarding the News is now also available on our website. Click on the blue button below to share it on social media or send to friends.
WHAT ELSE YOU NEED TO KNOW TODAY
House Speaker Nancy Pelosi at the AIPAC conference in 2019. (Getty)

  Nancy Pelosi, 82, said Thursday she would step down as leader of the Democrats in the House. Although Catholic, her life and career have had many Jewish highlights. One example: Her father, also a member of Congress, was an early advocate of Jewish statehood (a soccer stadium in Haifa was named after him). And an Israeli poem remains her lodestone in times of crisis: She has quoted from Ehud Manor's "I Have No Other Country" after the Jan. 6 insurrection at the Capitol, the Supreme Court's overturning of the constitutional right to abortion, and in her first appearance after the recent violent attack on her husband. (JTA)

  Jonathan Greenblatt, the head of the Anti-Defamation League, was contacted by the Brooklyn Nets after Kyrie Irving was suspended for highlighting an antisemitic film. In a lengthy interview with The New York Times, Greenblatt said on Thursday that he had spoken with Irving's relatives, but not the NBA star himself. "I would be willing to sit down with Kyrie this afternoon or at any point in time." (New York Times)
  FBI Director Christopher Wray told a Senate hearing on Thursday that the Jewish community is under threat "from all sides." He said that "not only have they long been a target of foreign terrorist organizations," but that Jews are also "the target of domestic violent extremists." (Algemeiner)

  Qatar announced it will lift its ban on Israeli visitors for the World Cup, which begins Sunday. Israel's government warned the 20,000 travelers planning to attend to "downplay" their "Israeli identity." (JTA)

  A Michigan doctor who spent decades providing medical assistance to youth hockey teams and who also worked as a mohel was accused of widespread sexual assault. Investigators say the urologist, Dr. Zvi Levran, molested a teenager at his home office, and that there may be other victims who have not yet come forward. (AP)

  Several previously unattributed paintings have now been credited to Jona Ostiglio, a practically unknown Jewish artist at the prestigious court of Medici. The move places Ostiglio alongside famed Italian painters like Caravaggio. A researcher stumbled on the discovery while working on an upcoming exhibit about Jews in 17th century Florence slated to open next year. (New York Times)
  Former President Donald Trump and Florida Gov. Ron DeSantis, a likely 2024 presidential contender, will be two of the speakers at this weekend's Republican Jewish Coalition conference in Las Vegas. (Haaretz)

  The Orthodox Union has endorsed religious liberty provisions added to the Respect for Marriage Act. It's the first time the umbrella group representing Modern Orthodox synagogues and people has said it could support federal legislation enshrining the right to same-sex marriage. (JTA)

  Bad news/good news: Amazon announced the upcoming second season of "Hunters," starring Al Pacino as a Nazi hunter, will be its last. But the show plans on going out with a bang: a showdown with Hitler. David Well, an executive producer, described it as " a show about catharsis, about Jewish empowerment, and about wish fulfillment for Jewish kids like me who grew up wanting to reclaim power." (SyFy)

  A review of "She Said," the new movie out today detailing how two New York Times journalists exposed the Harvey Weinstein scandal, frames the film with that most ubiquitous of questions: Is it good for the Jews? Its answer: "Jewish theatergoers will kvell over the protagonists, a scrappy pair who represent the Tribe much more favorably than the villain does." (Times of Israel)
Shiva call ➤  Robert Clary, an actor and singer who spent 31 months in Auschwitz but said he had no reservations about starring in a TV comedy about the Nazis, died at 96. "It was like night and day from what people endured in concentration camps," he wrote in his memoir, "From the Holocaust to Hogan's Heroes."
In the new edition of our print magazine: There's a bizarre trend that's been going viral recently. People are taking sexy Tinder profile pictures at Berlin's Holocaust memorial. "They range from solemn to silly," writes our digital culture reporter, Mira Fox. "Even the posts with solemn captions about the Holocaust are carefully calibrated to make their subject look hot — while also appropriately serious. Plus: A new take on the Dave Chappelle controversy, the new very Jewish detective series on Peacock and much more. Download your copy now ➤
'The Red Sea Diving Resort,' a 2019 Netflix spy thriller, tells the story of 'Operation Moses.'
On this day in history (1984): Operation Moses, which rescued Ethiopian Jews, began. With famine raging, Ethiopia asked Western nations for relief, and the U.S. and Israel responded by asking Ethiopia's government to allow Jews in the country to leave. In a series of 28 covert airlifts, 6,380 Ethiopian Jews were flown first to Brussels and then to Israel between Nov. 18, 1984, and Jan. 5, 1985. The rescue was called Operation Moses, harking back to the leader of the biblical exodus. 
Last year on this day, we posted about our search for the perfect dairy-free kosher pumpkin pie recipe. It became one of our most-read articles of the year.
On the Hebrew calendar, it's the 24th of Cheshvan, the yahrtzeit of Baron Edmond de Rothschild, whose early financial backing eventually helped lead to the establishment of the State of Israel. He died in 1934.
Nissim Black, an Orthodox Jewish rapper, debuted the music video to his new single, "Away From Here." 
–––
Thanks to Jacob Kornbluh, Jodi Rudoren, Rina Shamilov and Talya Zax for contributing to today's newsletter. You can reach the "Forwarding" team at editorial@forward.com.
The post Old Jewish men offer 80th birthday advice to President Biden appeared first on The Forward.